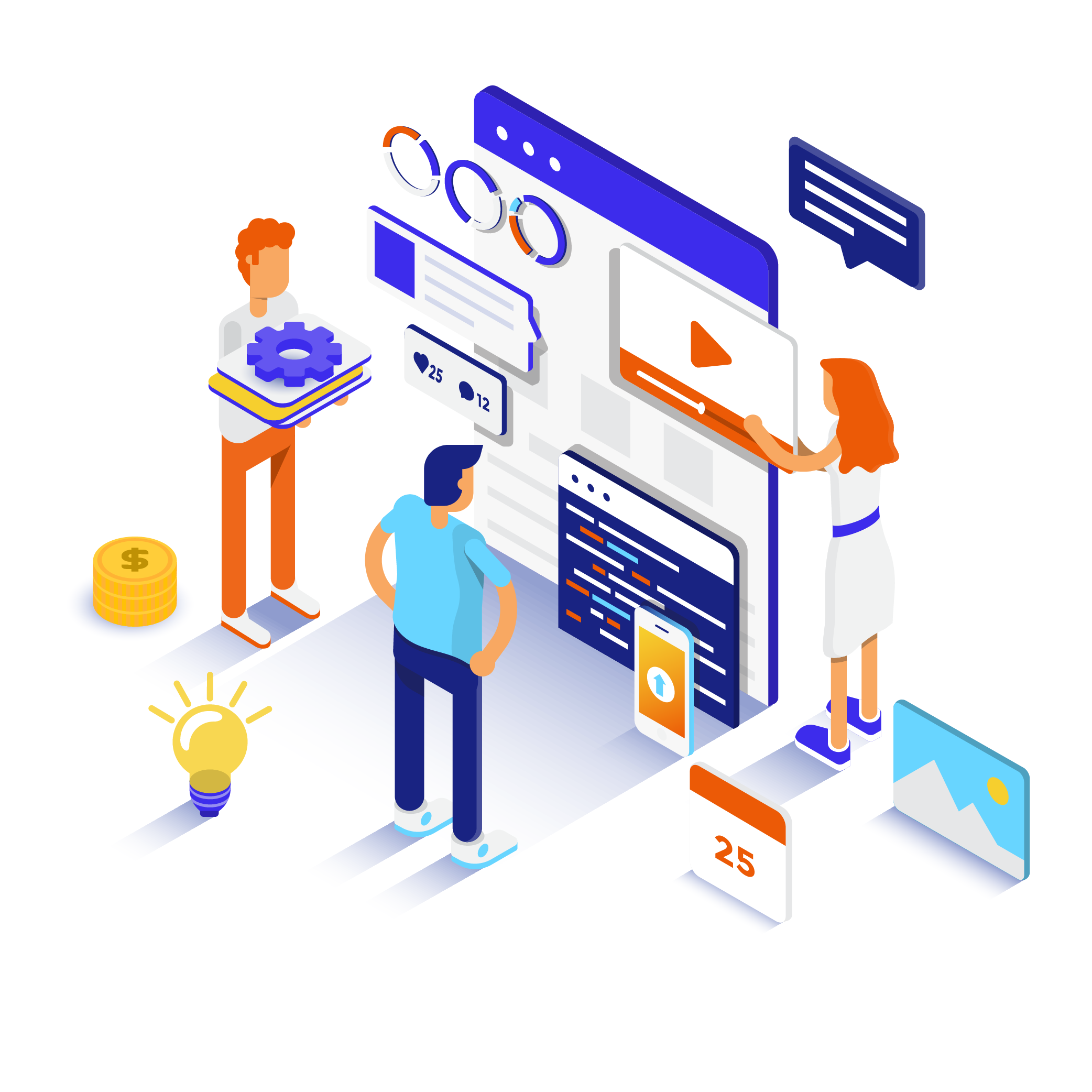 AIS Webtech is a leading Mobile app development company in Canada We deliver custom mobile application for iOS and Android platforms. With a wide scope of delivered Mobile application development ventures in our portfolios, the gauges of application development have ascended to take in all the more testing ventures with additionally fulfilling results. Our developers have the expertise to create mobile applications using AI and ML technologies. Being a top Mobile app development company in Canada, we deliver Strengthend customer Engagement, Brand Awareness and Recognition, accessibility increment and helps to Stand out from the Competitors.
We do offer awesome
Services
Frequently Asked
Questions
What is mobile application development services?

Mobile application development is the process of making software for smartphones, tablets and digital assistants, most commonly for the Android and iOS operating systems. The software can be preinstalled on the device, downloaded from a mobile app store or accessed through a mobile web browser.

What is mobile app service?

A mobile application or app is a computer program or software application designed to run on a mobile device such as a phone, tablet, or watch.

What is Android app development services?

Android app development services comprise design, development, and enhancement of mobile software that runs on all supported Android OS versions. Targeting Android with native, hybrid, and cross-platform development, ScienceSoft always guarantees sustainable and seamless mobile experience.

How does app development work?

The app development process includes creating installable applications for the mobile devices and implementing backend services, for instance data access through an API. Testing the application on target devices is also part of the process. Two platforms command the current mobile devices market.

What is the role of a mobile developer?

Mobile developers are a type of software developer. They specialise in mobile technology such as building apps for Google's Android, Apple's iOS and Microsoft's Windows Phone platforms. For this reason job titles for this type of role also include Android developer and iOS developer.

What is the first step in app development?

To begin with, you must have a clear concept and a definite idea of what you want to offer your target audience: whether it is building an iOS or Android app. Ask yourself questions like: What is the need that I am fulfilling or how to make an app that solves a problem?